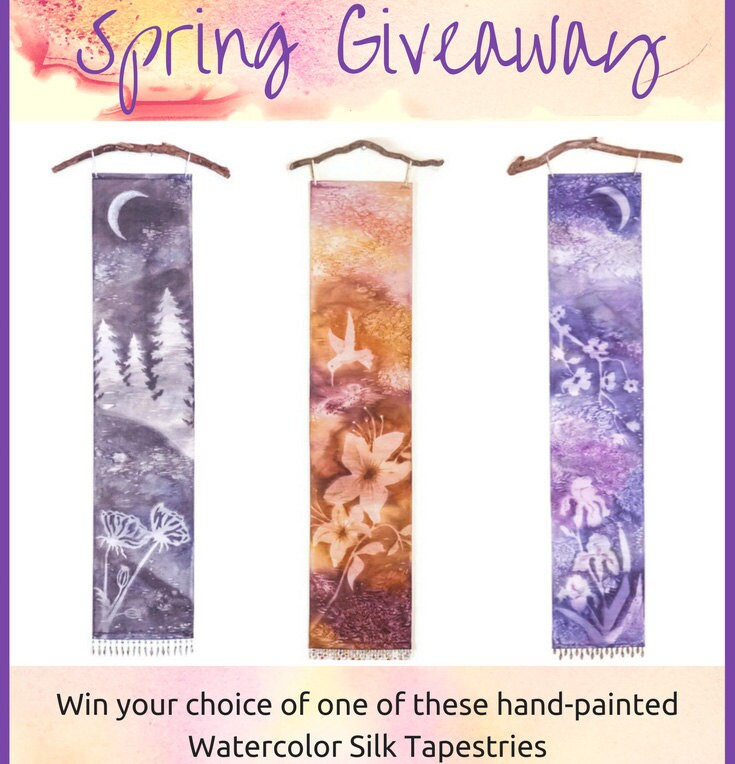 The winner of the Watercolor Muse Spring Giveaway was announced yesterday.  Sierra arranged the drawing and made the announcement from her current home-away-from-home in Italy!  Check out this video of the charming Italian couple who kindly assisted.
We're so happy to share our work with the winner, Darlene.  It's been amazing to connect with new people from all over the country who entered the contest.  Thanks to all of you for subscribing to our Watercolor Muse Newsletter!  Remember to check your inbox for a VIP discount in the announcement of the Giveaway winner.  If you haven't subscribed to the newsletter, we email it a few times a year and it gives you information on our newest listings, special discounts, and a look at our creative processes.  Click here to sign up.  
                                               FRESH FROM THE STUDIO 
                                  ... just in time for Mother's or Father's Day!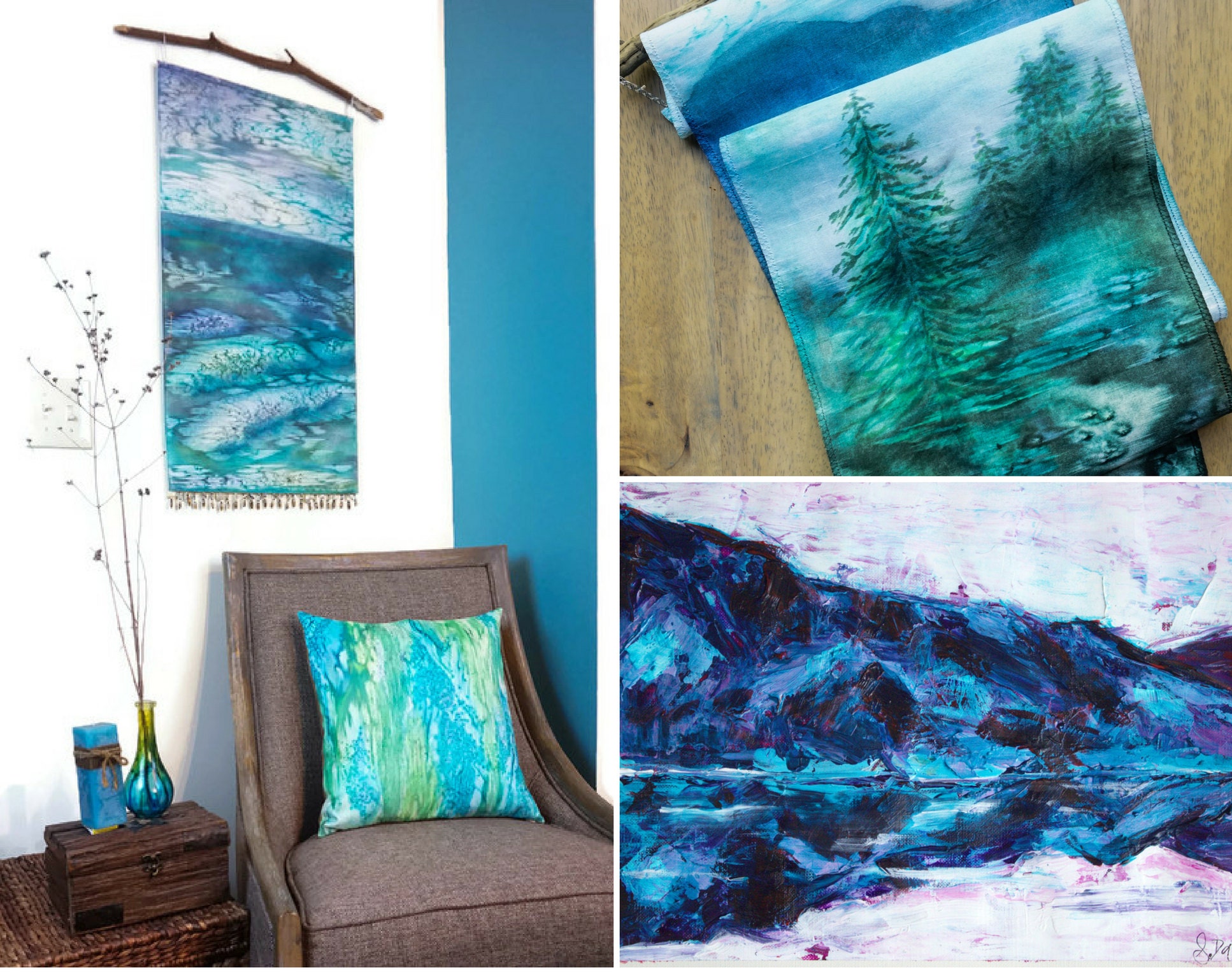 Some of our new pieces in blues, aquas, and greens are sure to bring to mind childhood memories of splashing about in cool waters on a hot day. See the items above and more new work in our shop  Keep an eye open for our newest item - soft velvet pillows with a subtle ombre fade! 
Spring has been especially magical for both Sierra and myself (no surprise for her - she's in Italy!).  I've had a lot of creative energy, recharged by the sunny days and refreshing spring rains.  The emerging colors, bright and full of life, inspire growth and enthusiasm when we really see them.  Stay tuned for more new pieces dreamed up in this season of budding flowers and butterflies!
Ciao for now,
Cara & Sierra