Buongiorno! Sierra here- writing this as I pack a very large suitcase. I'll need it for all the wine and pasta I plan to bring back from... you guessed it, ITALY! 
You see, I've discovered a little secret- you don't have to stay on the beaten path. Most would have advised me to keep my fancy job on 5th Avenue in NYC. It was stable and it was good experience. But I was living for the weekends and those 48 hours weren't enough to carry me through the following week. (To tell the truth, I was already anxious and stressed by Saturday about the week ahead.)
I've dreamt up a better vision of life for myself, and you know what? It's been much easier to implement than I thought it'd be (so far). I've got miles to go, but the plan is there and the pieces are falling into place beautifully. A few of my friends have called me brave, but I don't think it's bravery so much as it is just listening to my needs and a willingness to risk dreaming big. The alternative-  to stay constantly stressed, anxious, and exhausted- was the true risk.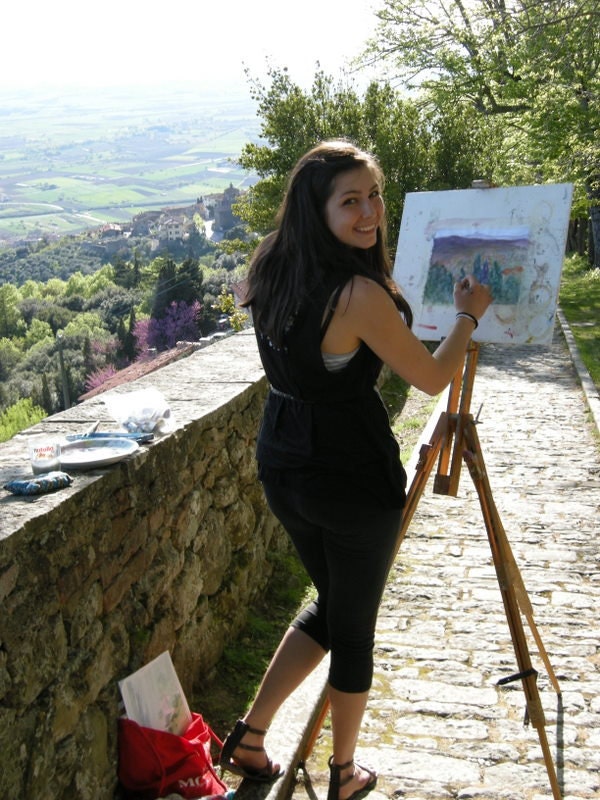 Painting en plein air during my study abroad program in Cortona in 2011
Enough millenial, bohemian, entitled sense of freedom talk...Let's get to the details! I'm moving to Puglia (the heel of the boot) for 3 months to do some research and development and gain more work experience. I'll be organizing and leading my own tours in 2018, so I'll be traveling all over Italy to meet with hotels and vendors. Don't forget the hardest part- vetting restaurants and amazing, immersive experiences to make sure they match my standards and vision. The goal of all this? To help people have more meaningful vacations- but also, to support my artwork! By freelancing as a travel designer and leading 3 - 5 trips per year, I'll have more freedom to create artwork without the added pressure of making my whole living from it.
I like to think I am an example of our mission here at Watercolor Muse- to help you create a personal space that rejuvenates and energizes, so that you can bring your offering to the world with enthusiasm and confidence. Find your passion. Explore it. Run with it. Follow what calls you! ...And follow my journey on instagram at @CreativeEdgeTravel. :)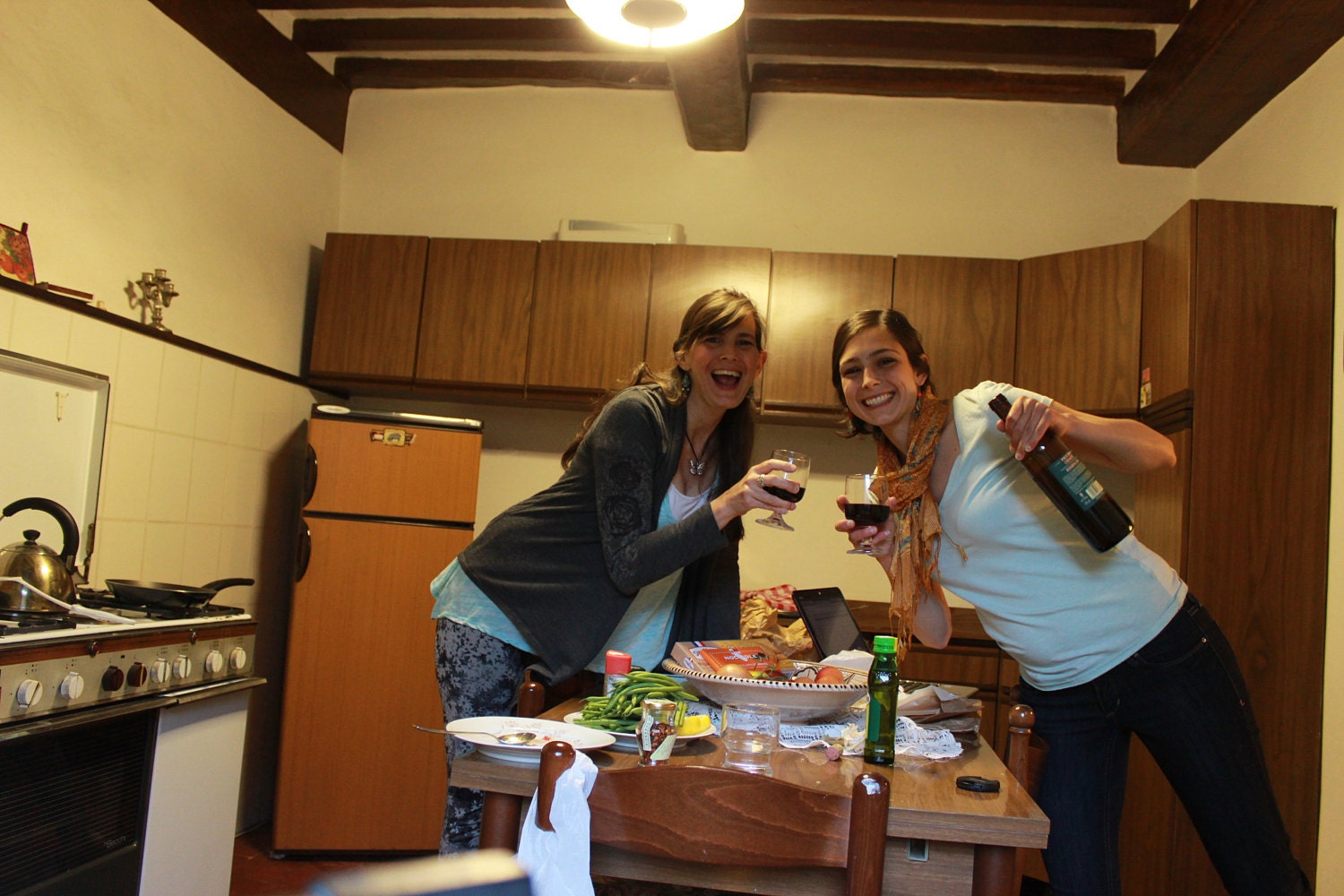 Living la dolce vita in Italy during our trip in 2014
I'm feeling grateful- for having spent a month back home, snuggled up with my childhood pups and spending time with my uncommonly wonderful parents. This is the place I come to remember who I am, to remember how beautiful home is, to remember where my muse comes from, and to recreate my own space that rejuvinates and energizes me- so I can bring my best offering forward! I hope you'll do the same.