I'm up early on this Sunday morning, just the dogs and me.  The light is soft as it filters through cloudy skies and bare branches.  It's nice to have a quiet moment to reflect on the activity of day to day life.  Sierra and I have each been enjoying our time making art, even when it's squeezed into a busy schedule.  I think we'd literally expolde without an outlet for our artistic inspirations. Actually, I think I have a few times and it is not pretty!  Creativity is an essential part of a healthy, happy life if you ask me. There's something about losing yourself in the flow of working with your hands, tapping into a magical space far from the stresses of daily life. I know a lot of you can relate.  
Speaking of being far away, Sierra will have an update for you about exciting developments in her life that involve travel to a beautiful foreign country for the next blog.  To be continued!  Until then, here's one of Sierra's newest paintings to quench your thirst for radiant color: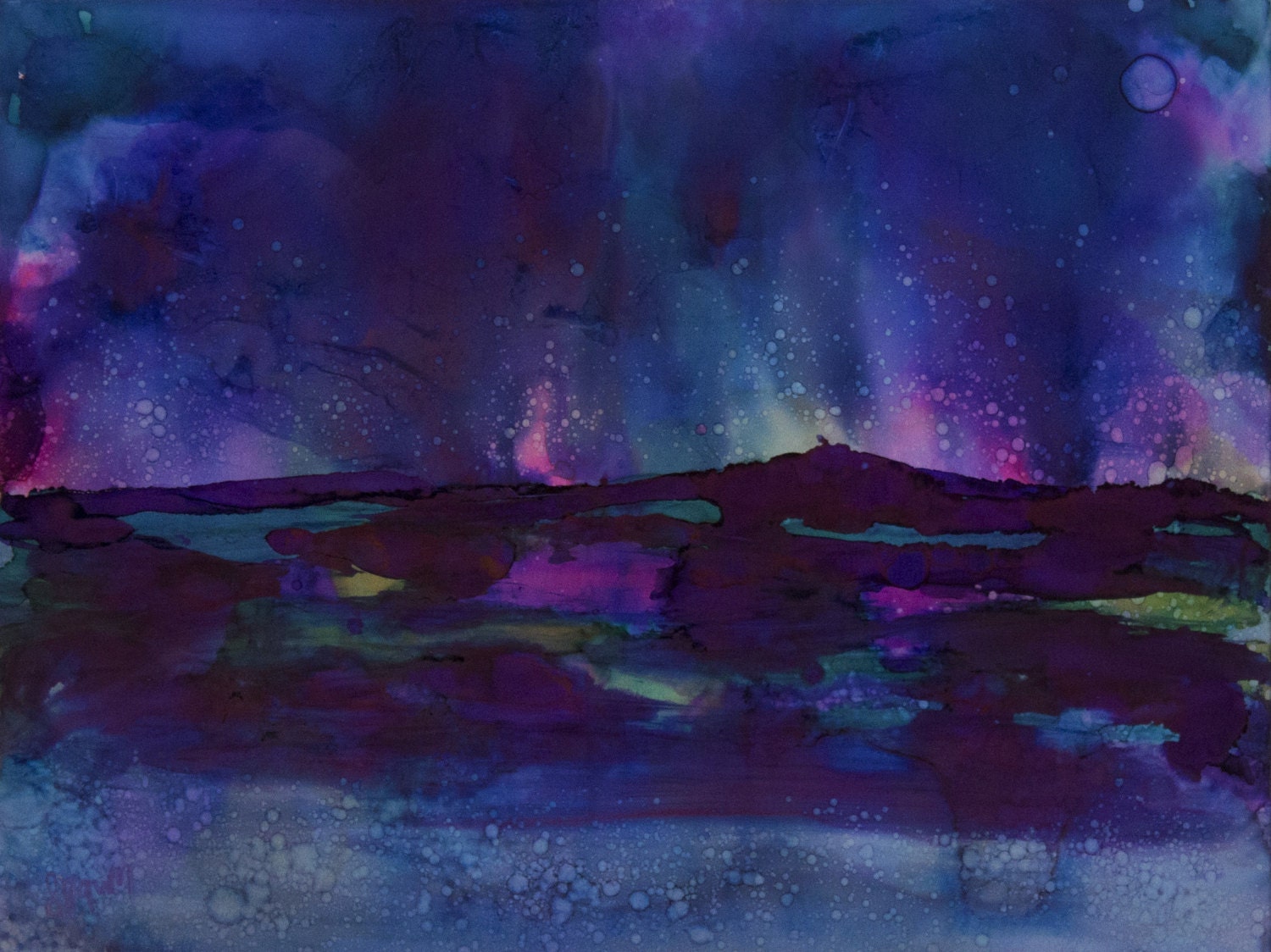 I've finished a new Watercolor Silk Tapestry recently.  I photographed the steps in the process, from a blank tapestry to the finished wall hanging.  I hope you'll enjoy checking out the slideshow here:
Spring time will be here before too long, and I am restless for the vibrant hues it paints on the landscape.  For now, I enjoy the stillness of winter, envisioning the dreams I've planted taking root,  gathering strength to grow and bloom in the coming season.  Here's to dreaming our best dreams for ourselves and the world around us!
Cara